I've been doing a lot of work on our home in 2017. With the passing of our last Pug (Joey), it was time.
The 'family' room and downstairs bathroom were first up. Work was done in April 2017.
The flooring, fireplace surround and mantel are so beautiful. And the marble around the fireplace matches the marble in the bathroom. Here's a before and after picture.
Here's the bathroom before after demolition, work progressing and after.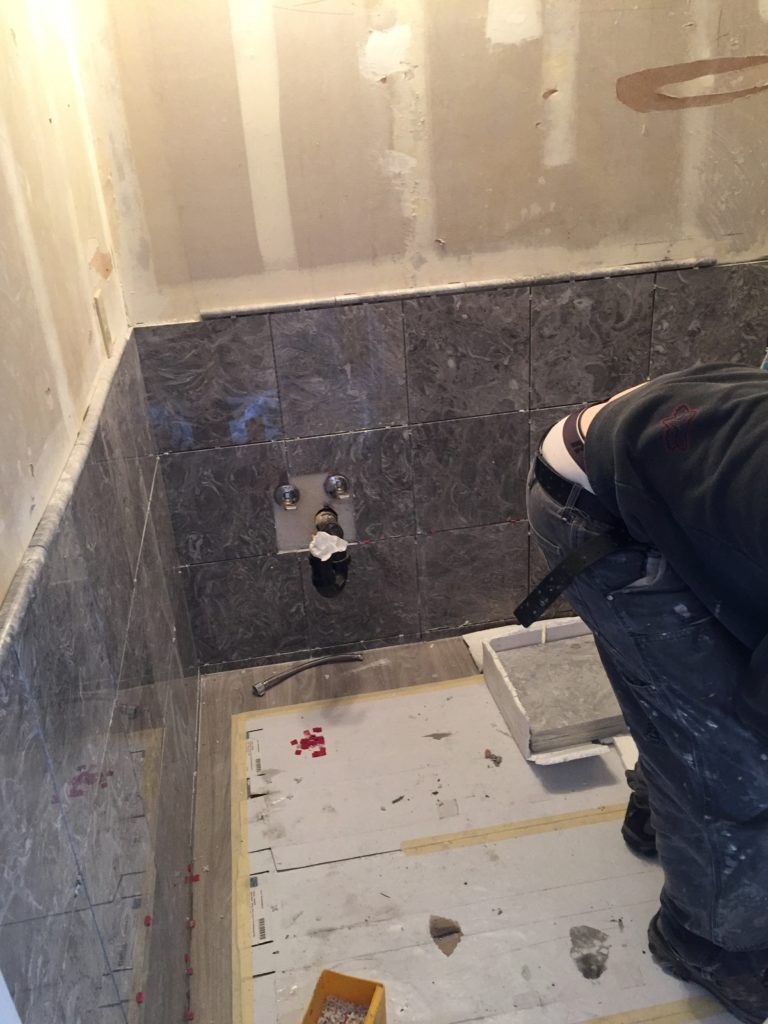 In November 2017, it was time for phase 2 – the entry, living, dining, and kitchen. All the flooring is the same downstairs now. And with a fresh coat of matching paint, things look brand new!